Aquatic Center Teaches Kids Water Wisdom
Sacramento Region, CA (MPG) | Story and photos by Susan Maxwell Skinner
Share this pic with friends!
Rowing is among the skills taught at the Aquatic Center.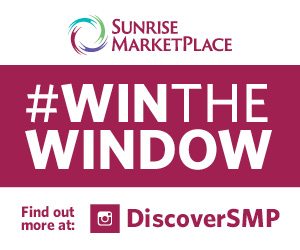 Share this pic with friends!
Opportunities to get wet abound during kids' Aquatic Center camps.
SACRAMENTO REGION, CA (MPG) - "Hey, my little girl can drive a boat," shouted a dad as his teenager confidently trimmed sailboat sheets on Lake Natoma.
His daughter was among more than 2000 children who recently mastered maritime skills during camps at the Sacramento State Aquatic Center. Straddling Gold River, Fair Oaks and Orangevale borders, the facility is jointly run by Associated Students Inc. and CSUS, in association with the California State Parks Department. With Lake Natoma's 449 placid acres as a playground, the center has hosted children's courses for 30 summers.
Week-long classes include stand-up paddling, canoeing and rowing. Water-skiing and wake-boarding classes are run on nearby Folsom Lake. Bathed by sun and cool American River water, the students are seldom out of swimsuits and flotation vests. On designated parent nights, moms and dads are invited to share the sport and marvel at their kids' new skills. "Teaching safe watersports is the center's aim," says center director Brian Dulgar. "We want everyone to enjoy our incredible Californian resources and be responsible aquatic enthusiasts."
Most center instructors are college students, also on summer break. First aid, CPR and lifeguard certification are hiring prerequisites but a love for sport is the major qualification. "Some staff come back year after year until they graduate from college," says the boss. "Many came through here first as campers, so they've seen how all students are different. Some are super-athletic; some are fearful. You adjust teaching styles for each personality. But my staffers are big kids at heart. They keep things fun and exciting. They also supervise plenty of goof-off time on water slides and swings."
Overnight camps are an option on alternate weeks. "We go out for a sunset paddle," explains Dulgar. "Then we have a Spaghetti Factory dinner and toast s'mores on the barbecue. Campers and counsellors sleep in the open. After a pancake breakfast, we get back to more aquatic fun. By the end of the week, the kids are all pretty exhausted and so is the staff."
S.S.A.C. courses run from early June to mid-August and cost between $350 and $450 per student. Beyond summer, the facility is open for equipment rentals all year. It also hosts rowing championships at regional and national levels. "Lake Natoma is a Gold Field District jewel," considers Dulgar. "Just 25 minutes from the center of Sacramento, we have a unique rural environment that's also a wildlife habitat. From the water, we see animals and some pretty exciting birds. Speed limitations on the lake make it really safe for water sports – that's why people come here from all over the USA. We feel pretty lucky to be here."
The Sacramento State Aquatic Center is located at 1901 Hazel Avenue, Gold River. Summer session bookings for 7 to 16-year-olds open in March 2020. For more information, visit www.sacstateaquaticcenter.com/